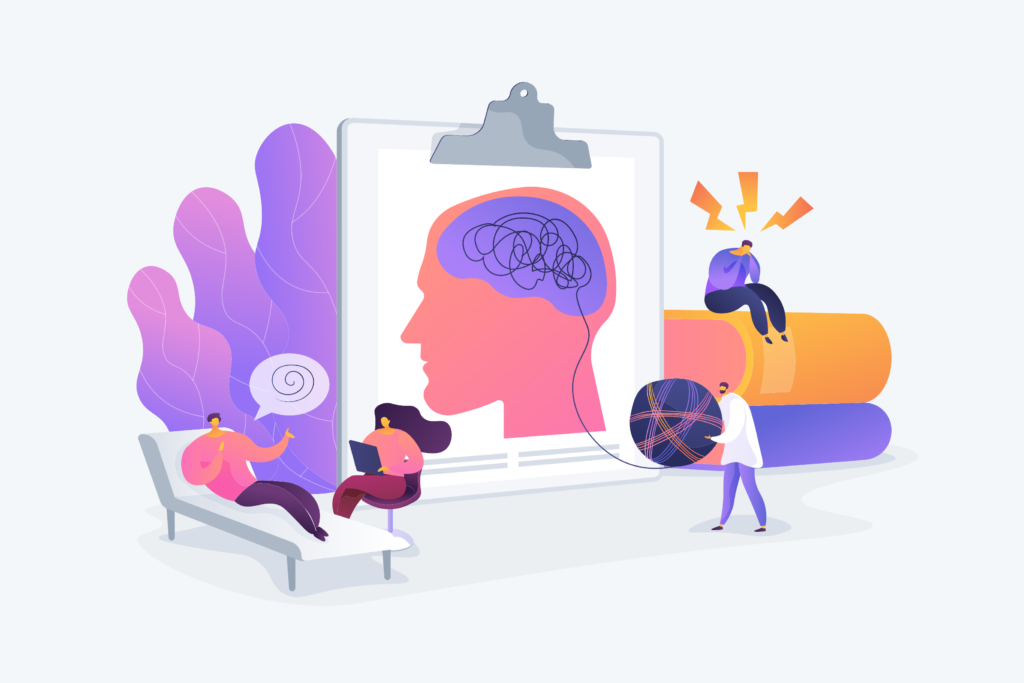 Every tenth of October is celebrated as World Mental Health Day, to help remind the world about the importance of mental health. This has become even more relevant considering the significant rise in the number of mental health cases in the past two years.
One term that has risen in prominence during the ongoing pandemic is "burnout", a term used to describe the result of the stress and fatigue that come with working under the conditions and limitations of the pandemic.
Failure to properly address this burnout may lead to an emotional and physical fatigue that would make it difficult for anyone to deal with daily responsibilities, and consequently, this would lead to a drop in work productivity.
Forbes has found that more than 70 percent of employees have reported burnout conditions during the COVID-19 pandemic. A survey conducted by the World Health Organization (WHO) in June-August 2020 found that about 83 percent of the 130 countries surveyed, had included the issue of mental health in their plans to address the impacts of the pandemic. According to this world organization, sadness, the feeling of isolation, and the loss of work were among the factors contributing to the burnout.
In Indonesia itself, a survey conducted by Into the Light and Change.org showed that serious attention needed to be accorded to mental health issues. In times of pandemic, mere simple questions such as "how are you?" become meaningful.
A survey conducted in May-June 2021 on 5,211 individuals in Java showed that 95 to 100 percent of them had felt a sense of loneliness. Such a condition could be found regardless of work types, age, location, ethnicity, education background, religion, gender, sexual preferences, HIV status, and also among the disabled.
The result of this survey shows how important it is for companies to care about the mental health of their employees. As a communication consultancy company, Maverick Indonesia has realized the need for the company to provide a conducive work environment to reduce if not prevent stress among employees. Maverick Indonesia Manager Karina Prameswari said that it is no secret that the most important asset of a company, especially in the consultancy business, is its employees. Companies should recognize that both the physical and mental health of their employees should be given a high priority to ensure good and sustainable business results.
"At Maverick, we believe that a happy individual will produce work that is important to them and the client they work with. Therefore, it is our task as a job provider to create a positive work environment that can encourage open dialogues to reduce the stigma of mental health at work and produce solutions to safeguard the mental health of employees," said Karina.
Karina said that for her company, this was achieved through the Maverick Wellness Program which among others encourages employees to not respond to chats, both internal and external, for 12 hours starting at eight in the evening. It also designates Fridays as conference call-free days when conference calls, among employees and with clients, are prohibited.
"Communications on Fridays are thus limited to short text messages, emails, and telephone calls only. This reflects Maverick Indonesia's concern to prevent the rise of conference call fatigue among employees working during this pandemic," she added.
This increasing mental health issue has prompted Maverick Indonesia to collaborate with AJI Indonesia to initiate a special program for journalists. This collaboration, which was launched in February 2021, focuses on helping journalists affected physically and psychologically, by the pandemic.
A Mental Health Program for Journalists
Fatigue or burnouts are felt by workers in many sectors, including among media workers. A survey of the Center for Economic Development Study (CEDS) of the Economy and Business Faculty of the Padjadjaran University in Bandung found that 45.92 percent of journalists suffered from depression and 57.14 percent from burnout.
The high prevalence of mental health problems among journalists has become a concern for Maverick Indonesia and the Indonesian Alliance of Independent Journalists (AJI.) Through the #UntukJurnalisID, program, Maverick and AJI developed a mental health program called Perawatan Pulih Jiwa (soul recovery treatment). Since its launch in June 2021, this program has seen 154 journalists register to take part in activities to treat their mental health.
AJI Indonesia Chairman Sasmito Madrim said that companies are responsible for ensuring the safety and health of workers, including their mental health during the pandemic."Changing work patterns has affected the mental health of journalists and other media workers. And on top of that, the welfare of journalists has declined during the pandemic as the result of the collapse of the media business," Sasmito said.
An AJI-IFJ research in 2020 that questioned 792 journalists in various regions showed that 83.5 percent of these journalists were economically affected by the pandemic. The impacts included a cut in fees (53.9 percent), salary cuts (24.7 percent), layoffs (5.9 percent), and furloughs (4.1 percent).
"It is therefore important for media companies to make efforts to restore the mental health of journalists and media workers. At least by providing access to counseling to the workers to detect the potentials of mental health problems and provide follow up treatments or those who suffers from mental health problems," he said.
Sasmito added that companies could also come up with policies that ensure comfortable work environments so as to prevent journalists and media workers from suffering from stress. The government, through its manpower office, is expected to actively conduct supervision on media companies, especially in ensuring the safety and mental health of their workers as stipulated in the Law on Work Safety and Health, and the government regulation on work health.
The #UntukJurnalisID and Perawatan Pulih Jiwa programs involve are two separate types of activity, namely sharing sessions and one-on-one counseling that would be held until December 2021. The one-on-one counseling provides the opportunities for the journalists to take part in personal counseling sessions with a professional psychologist from Yayasan Pulih and Enlightmind. The entire program, up until the concerned journalist or media workers is declared to have recovered from their depression, is free of charge.