AJI dan Maverick Kolaborasi Bantu Kalangan Jurnalis Terdampak Covid-19
MEDIAINDONESIA.COM, Jakarta – PERTENGAHAN tahun 2021, Indonesia dihadapkan pada tingginya kasus positif covid-19 akibat varian delta. Masyarakat yang terpapar juga berasal dari berbagai kalangan, termasuk para jurnalis yang disebabkan tuntutan profesi. Jurnalis terutama yang meliput berbagai isu, diharuskan masih...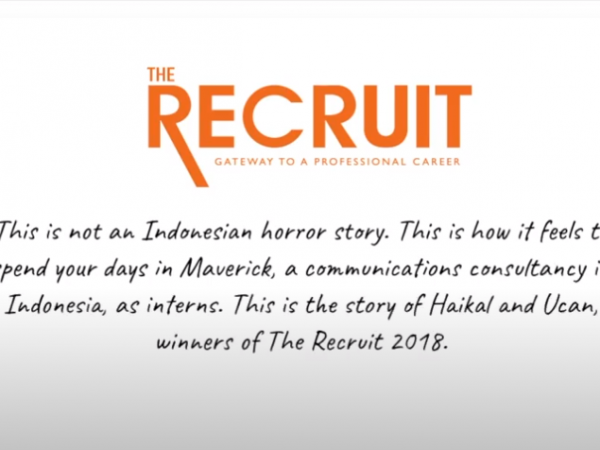 The Recruit 2018 – Vlog
This is not an Indonesian horror story. This is how it feels to spend your days in Maverick, a communications consultancy in Indonesia, as interns.