On my first day of internship in early March, I stepped expectantly into Maverick's office in Kebayoran Baru. I was given a tour of the three-story office and introduced to everyone, including Maca, the office cat and wrapped up the day with orientation sessions with several of the team leaders. Everything seemed to move so fast and efficient with the Mavericks, who seemed very serious about their work but would also not hesitate to let their hair down.
I began to feel that this was a workplace where I would be able to set out what I wanted out of an internship: new experiences, new knowledge and mentors.
The next day and the orientations were over and I was seemingly thrown into the deep end when I was assigned to a new business team that was developing a proposal for a prospective client. They were to present the proposal in two weeks. It was a great opportunity for me to see first hand, up close and personal, how the new business development process worked.
It was demanding.
In coming up with a proposal, I learned, the consultants not only have to be creative and knowledgeable; they also had to be efficient and able to multitask as they had other clients to service too.
When it comes to presenting to the client the key to success for the Mavericks was that whomever was presenting had to totally understand the ideas they were speaking about and to anticipate tough questions from the prospective clients, who often would have deeper knowledge and insights about their own industry.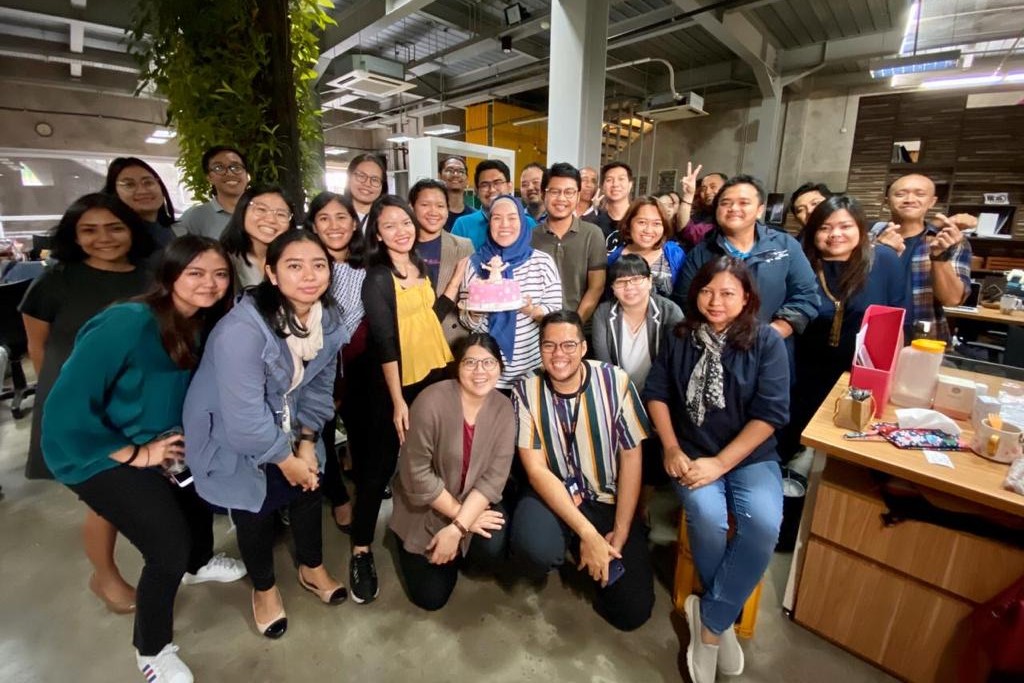 By the third week of my internship I was beginning to settle into the tempo of work at Maverick. Then the COVID-19 outbreak got serious and everything changed.
Maverick, as far as I know, has got to be one of the first companies to implement a Work-from-Home policy once we understood how infectious and damaging the Coronavirus could be.
I was disoriented. How could I intern effectively if I could not go out to meet people or even catch up with the Maverick teams in the office?
My anxiety proved unfounded because the supervisor and team members communicated to me very clearly and specifically what they wanted from me. They were always there for me if I was confused and had questions to ask. They also did not forget to guide me step by step on some of the tasks I had to do.
One of the things I realized when working with the Mavericks was that they did not patronize or mollycoddle the intern. Everyone was treated equally and with respect but with an expectation that they were capable of and would give their best. I was super grateful for this as they proved to the brilliant, keen, creative, and supportive mentors I was looking for in my internship.
It is now at least two months of Work From Home and also close to the end of my internship period with Maverick. Throughout this period I was kept busy working but also, like the other Mavericks, learning new things and regularly getting together as a group, albeit virtually.
Although we were all confined to our own homes Maverick constantly made sure we were learning new things with sharing sessions and webinars held by senior consultants. They also encouraged the staff to self-learn by taking advantage of free online courses by offering a Rp100K GrabFood voucher if they were able to complete a minimum of eight hours of the online courses they chose.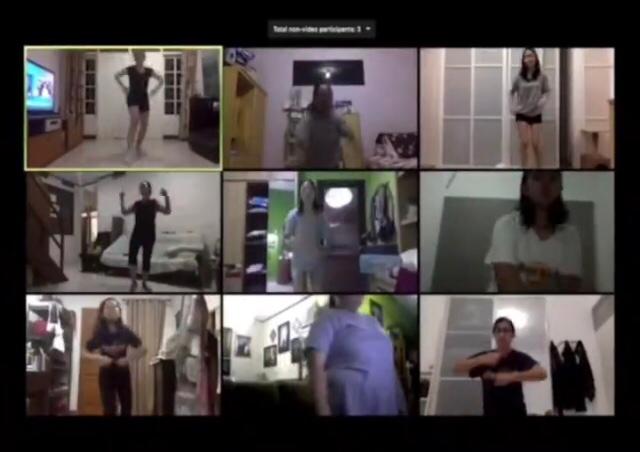 One of the great things that the Mavericks embrace is their celebration of each others' company and doing things together. The Work-from-Home did not diminish this spirit as they used Zoom to arrange a hip-hop dance class under the Mav Gets Moving initiative, a monthly workout session that allows Maverick employees to try out different types of workouts.
I also got to write an article on Kompas.com about my work-from-home internship that you can read here.
Time has passed very quickly and tomorrow will be my last day at Maverick before continuing my internship at Jenius, as part of the program drawn up by The Recruit – Maverick's internship initiative.
As I wrap up and reflect on my time at Maverick I realize that my stint there has left me with three key takeaways that I shall find useful for the rest of my life.
The first is to have a growth mindset and be open to feedback as they help you to learn and grow. Constructive feedback is gold.
Second, be audacious in embracing challenging opportunities as they arise. Each challenge helps you to grow as a person and a professional. If it seems too daunting, then take a deep breath, sit back and analyze what you have to do to overcome the challenge.
Finally, a constructive work environment made up of supportive colleagues and mentors not only help you to grow; it also helps you to stay sane, especially when we have to practice physical distancing.
Thank you, Maverick, for making the most of my internship period in spite of the difficult conditions imposed by the Coronavirus pandemic. This internship experience, I am sure, will prove to be one of the pivotal points of my life.
Ps: If you want a quick recap of my internship stories, you can take a look at my TikTok Video!
Written by Bella Dominica, Consultancy Intern